Hey. I'm Destrie.
I'm a copywriter, online marketer, and author.
I like to write, dance, create digital products, and make YouTube videos.
All around helping creative entrepreneurs create an online income through simple online marketing skills.
Backstory
I followed the corporate plan my parents gave me and when I finally made it out into the 'real world' graduating with a Mechanical Engineering degree…
I found that plan wasn't for me and I wanted to figure out a way to do the type of work that would feed my soul.
I dabbled in network marketing, affiliate marketing, personal branding and online marketing and settled on copywriting and creating info-products because I love to create videos, write, and teach.
This site links to my corner of the interwebs where I share my thoughts, lessons, wins (and losses) in online entrepreneurship.
Every day I send out an email to my list with helpful tips about getting customers, copywriting, creating content, audience building, mindset and online business.
Check it out here:
https://freestyleyourlifestyle.com/newsletter
I like to mix in stories, inspiration, and entertainment with my emails so I'm not just another boring marketer clogging up your inbox.
Mission
I'm on a mission to help creatives learn simple online marketing moves, build their online income, and earn a full-time income online with their creative talents so they can replace their soul-draining corporate jobs.
Content and Socials
I have free content around building online businesses, copywriting, online marketing, and creating content on my social media channels.
Check them out here:
Courses
I also have paid skills courses and books to help you develop your Freestyle Lifestyle Skills:
https://freestyleyourlifestyle.com/courses
Freestyle Copywriting Book:
https://freestyleyourlifestyle.com/copywritingbook
What else do I enjoy outside of entrepreneurship?
I'm a creative and I like to do things that express that which include:
Taking dance classes – when I'm in Los Angeles
Salsa dancing – when I can find a fun and willing dance partner
Skimboarding and mopping all the local food when I'm back home in Hawaii
Snowboarding on the East Coast or Lake Tahoe on the West
Creating Freestyle Lifestyle videos when I'm traveling with my family
Watching people battle it out in breakdancing competitions (and participate if I'm feeling up to it)
Being a nerd and curling up with a good book or learning a new language
Meeting awesome people at LIVE events – when I can get to one
Freestyling my Lifestyle (hence the name of my personal brand – Freestyle Your Lifestyle)
If you want to connect with me personally, shoot me a quick message on IG or Facebook.
Always love connecting with awesome people who go after what they want in life.
Til next time…
Freestyle Your Lifestyle!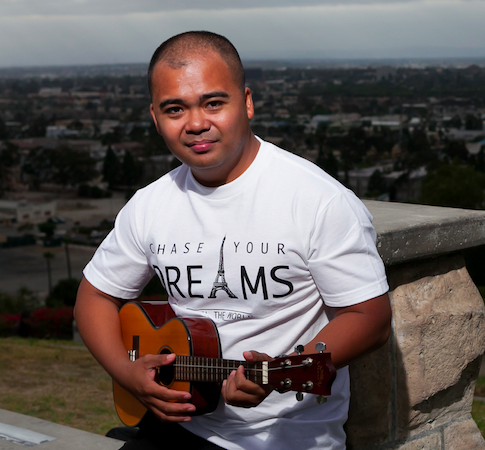 P.S. I often get asked…
"Destrie, why did you move away from paradise in Hawaii to the cold East Coast?"
Short story:
I wanted a different life experience and secretly wanted to go snowboarding just like Johnny Tsunami.
Met a girl from the east coast, started a family, and so life goes…